Problem #1: Back problems and fatigue due to inferior wheels
At Walmart, the employees who stock their shelves for a living are tasked with moving heavy loads of merchandise constantly, day in and day out. This was causing great fatigue for many of them with their old pallet jacks.
Walmart's buyers asked us if we could create a pallet jack that required less initial pulling force. They also asked if we could provide a jack that incorporated dynamic pulling, all of which would reduce the force necessary to push and pull the jack and thus reduce back-related injuries and employee fatigue.
Initially, here at Mighty Lift, we thought that replacing the polyurethane wheels on their jacks with nylon wheels would solve the problem since nylon wheels are easier to push and pull. This however created its own problems as 1, the wheels are noisier; and 2, they need more time and space to stop. These problems reduced customer satisfaction and put them, and store associates, at risk, respectively, making the nylon wheel a poor solution to the problem.
The Solution – Super Poly Wheels
So the problem we faced was this: how to reduce the force needed to start, and stop, a pallet jack while reducing the noise that they made. To solve it, MightyLift brought together our materials and mechanical engineers and, within a few months, they had developed a solution: super poly wheels.
Super poly wheels have a harder surface and better elasticity so less force is needed to stop and start the jack, making them superior to nylon. This extra elasticity also helps reduce noise levels when the jack is rolling.
The Outcome – 33% and 26% Reduced Force
According to a consumer lab test, when moving a 3000lb load the initial pulling force needed with our super poly wheels was 33% less than with the older nylon wheels. Also, the dynamic force is reduced by 26%.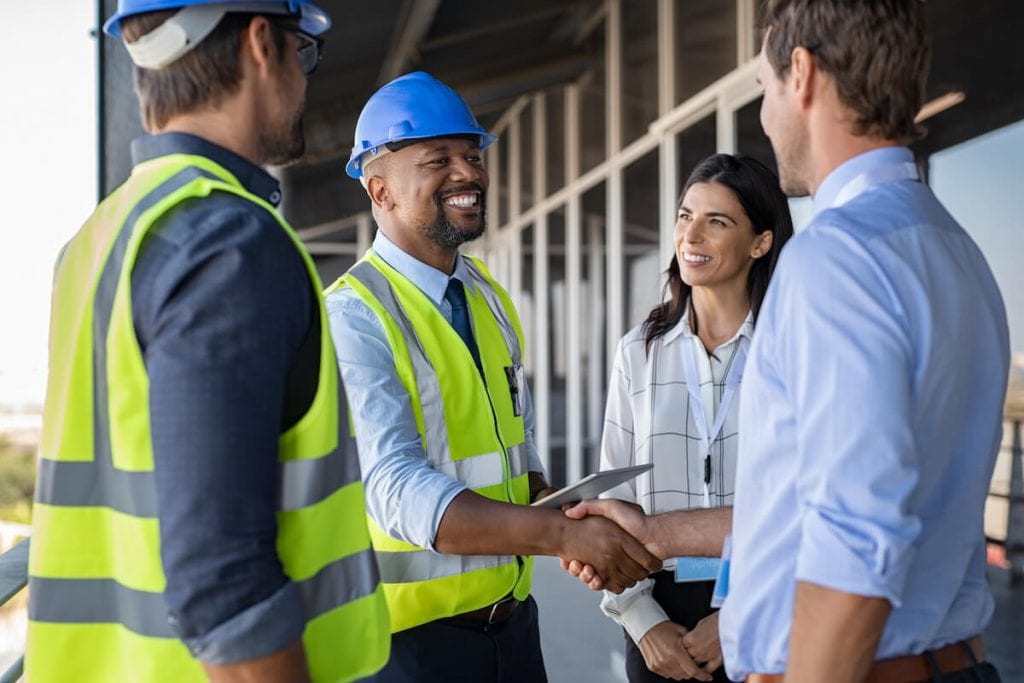 Problem#2: Regular Pallet Jacks Are Too Short
Over the last 10 years, many Walmart stores have been remodeled, meaning that there were a lot of large fixtures in their stores that needed to be moved around from 1 spot to another. The problem? The average store fixture is 6 to 8 feet long or longer and a regular pallet jack is only 4 feet long.
Walmart employees tried to solve this problem by using 2 pallet jacks butted up against each other, but the results were often disastrous and caused a lot of damage. That's why Walmart came to us here at MightyLift asking for a longer pallet jack that could handle 8 foot long fixtures while also keeping their 4000lb or more capacity.
The challenge was this: Experts will tell you that the longer a fork is, the less capacity the pallet jack will have. Doubling the length of the fork was therefore quite problematic, especially to keep the 4000lb capacity level. To solve it, Mighty Lift again brought together our materials and mechanical engineers and, using high strength structural steel in place of traditional roll-formed steel, we were able to double the length of the forks while maintaining the pallet jack's capacity.
In fact, in less than 2 week's time, we delivered a sample pallet jack made with the new structural steel and 8 foot long forks – ML2796 Super Long Pallet Jack. Shipping it overseas for testing in-store. The test was a rousing success, with the store manager noting that efficiency and safety were top notch. Walmart then placed an order for 1500 ML2796 Super Long Pallet Jacks, and within 2 weeks, 1500 Walmart stores were safely using them for all of their store remodelings.