In 1997 MightyLift opened its doors for business in Houston, to supply the pallet truck marked in North America. The company has earned a solid reputation as a quality manufacturer and wholesaler of material handling equipment. Houston has been our home for over 20 years and it has seen our name grown to be one of America's most trusted brands.
Hurricane Harvey was a category 4 storm that devastated the Texas coast. According to the National Hurricane Center, it caused $125 billion in damages. The 2017 hurricane devastated families and affected more than 3 million children.
We knew we wanted to help in some way and what better way than by donating equipment that would be used in the relief effort.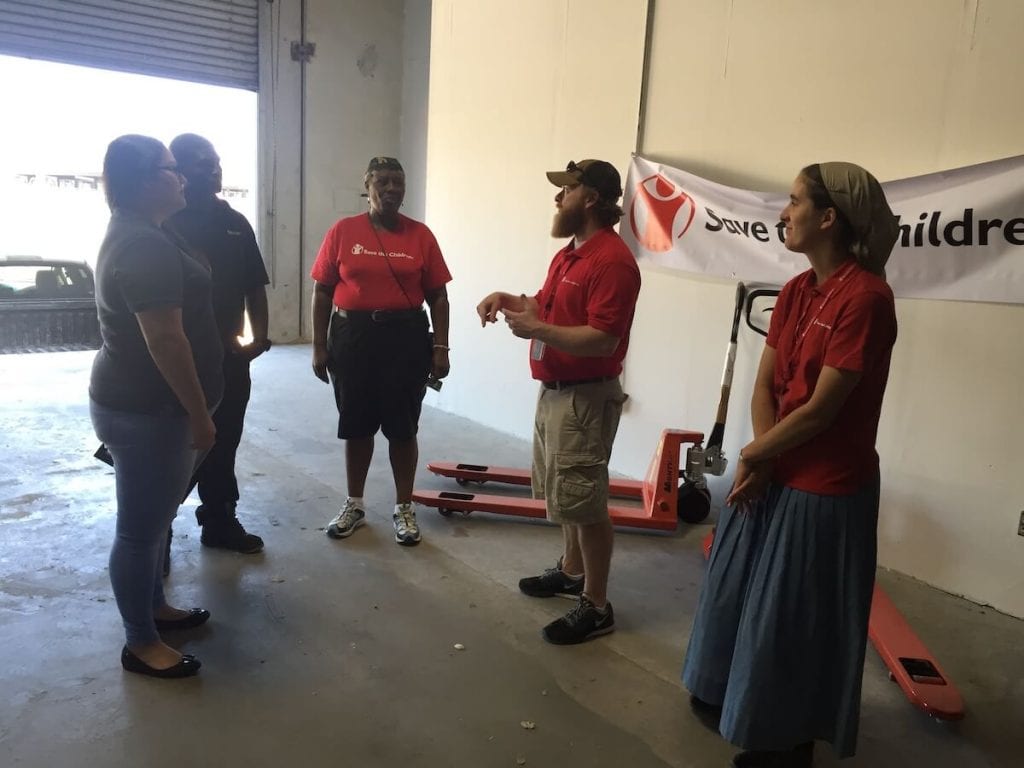 Through American Logistics Aid Network (ALAN), a non-profit industry–wide organization that exists to provide supply chain assistance to disaster relief organizations, and other non-profits, we were put in touch with Craine Cortellino, Senior Specialist, Food Operations, Human Response, with Save the Children. They were in Houston and needed immediate assistance to set up a warehouse and provide items for children and families displaced by the floods. Trucks with supplies would be arriving the same day and they needed equipment to move it all. Mighty Lift donated the warehouse equipment needed to get the relief effort started. Save the Children was able to provided essential supplies to 6,900 children and families.